"The images grew like dirty plates, like dust, like gentle fondle on dry hands. It was like floating through the rapids. Like making a sandwich to a child. I moulded friend after friend, character after character in an dense everyday life. The subconscious came up to the surface for a while. Inhaled some air then dived into the dephts again. I catched some. Now they are all framed and on their way to The Room in a black cab."
All of the paintings are made in oil. They are framed with birch frame at Bergevall Ramar in Stockholm, carefully packaged in handmade boxes with hand-signed titles on the front. The artworks are signed at the front and at the back.
[Year 2020, oil on panel, 20 x 14 x 3 cm, birch frame]
Price: 16 000 SEK
If you are interested in buying an Anticon, please place your order below.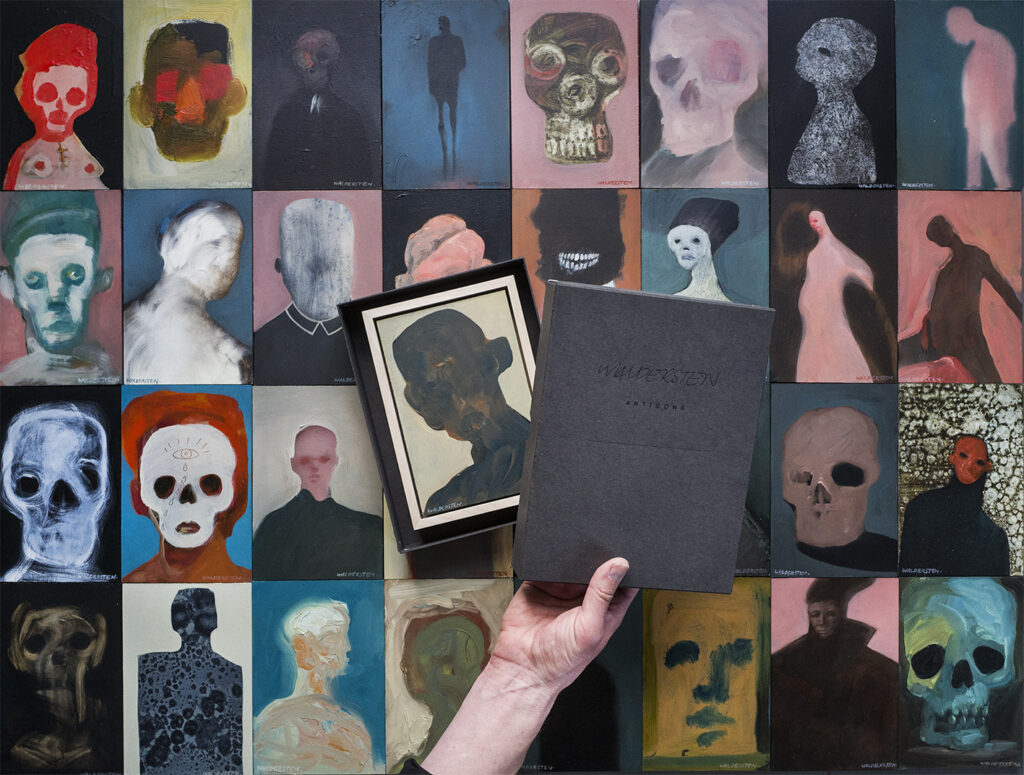 ---
All Anticons
All available Anticons right now, click on image to view. Note name when ordering.
---
Order your Anticon
Here you place your order for an Anticon. We handle all requests and payments manually so please be patient while we process your order and get back to you.
Shipping
Shipping is free of charge within Sweden. You can also pick up your Anticon at The Room, Fredrikshovsgatan 5 in Stockholm by appointment. Let me know what suits you best.
Payment
You can choose to pay by PayPal or invoice. Ones you placed your order we mail you an invoice that must be paid before the artwork is sent from The Room in Stockholm.
Delivery
Expect 3-7 working days from the time you paid your invoice.
Return and right of withdrawal
We hope you will love your Anticon but if you regret your purchase, you have 14 days to return. Contact us as soon as you can, via email or phone. The return transport is paid by you as a buyer and the artwork must be in perfect condition.