DEN GANSKA LÅNGA VÄGEN HIT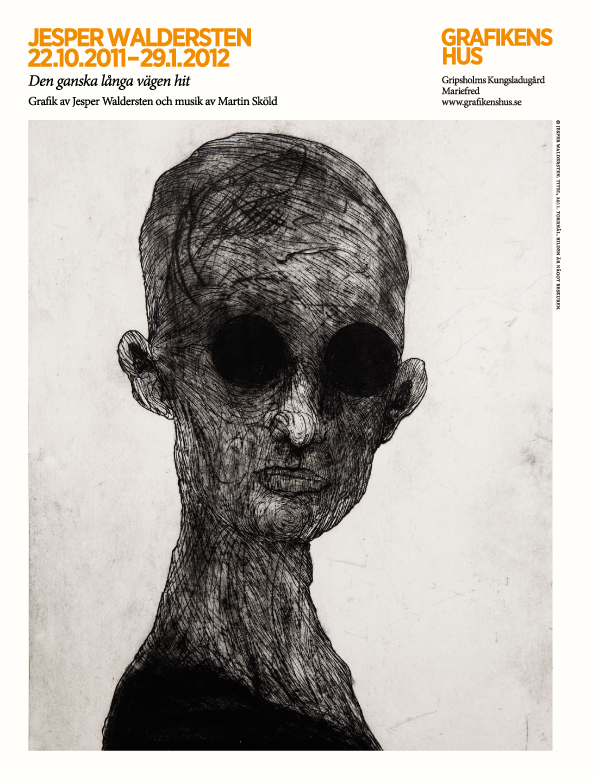 During the summer of 2011, Jesper Waldersten nurtured a creativ collaboration with Siv Johansson – one of the nation's leading copper printers and Martin Shield – bassist and songwriter of the rock band Kent. Together they created the graphic arts with deep blacks and personality and with one hour soundscape through eight unique songs specially written by Martin. Martin Skold – Musiken på vägen hit 2 Jesper has worked with high intensity and unconventional methods – both dental drill and angle grinder was used which resulted in 52 unique images in an edition of only 10 copies.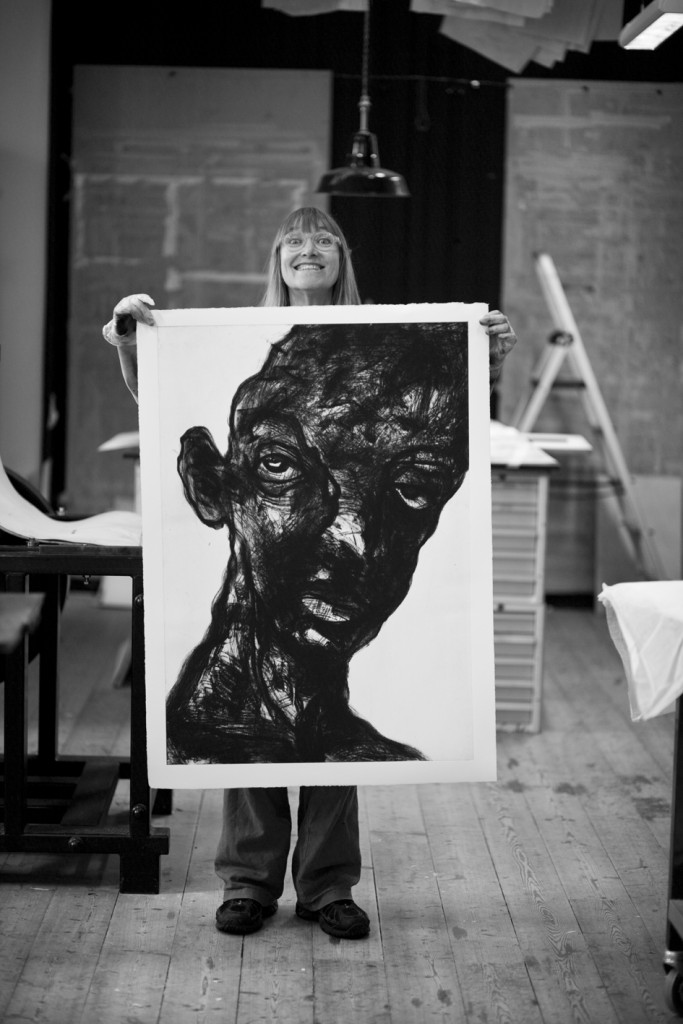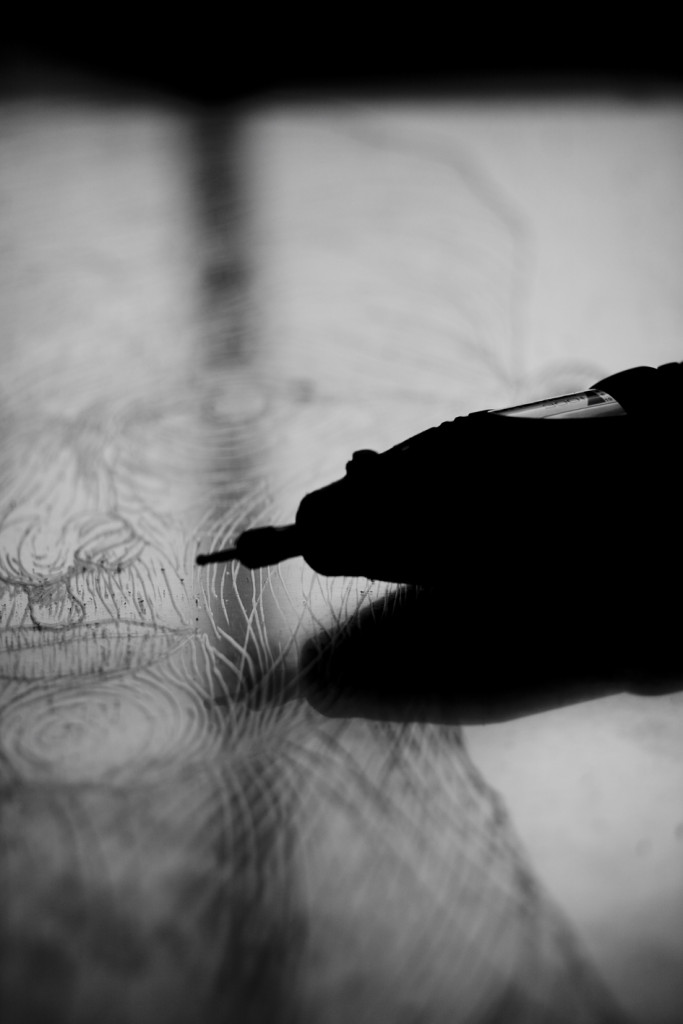 One of the favorite tools.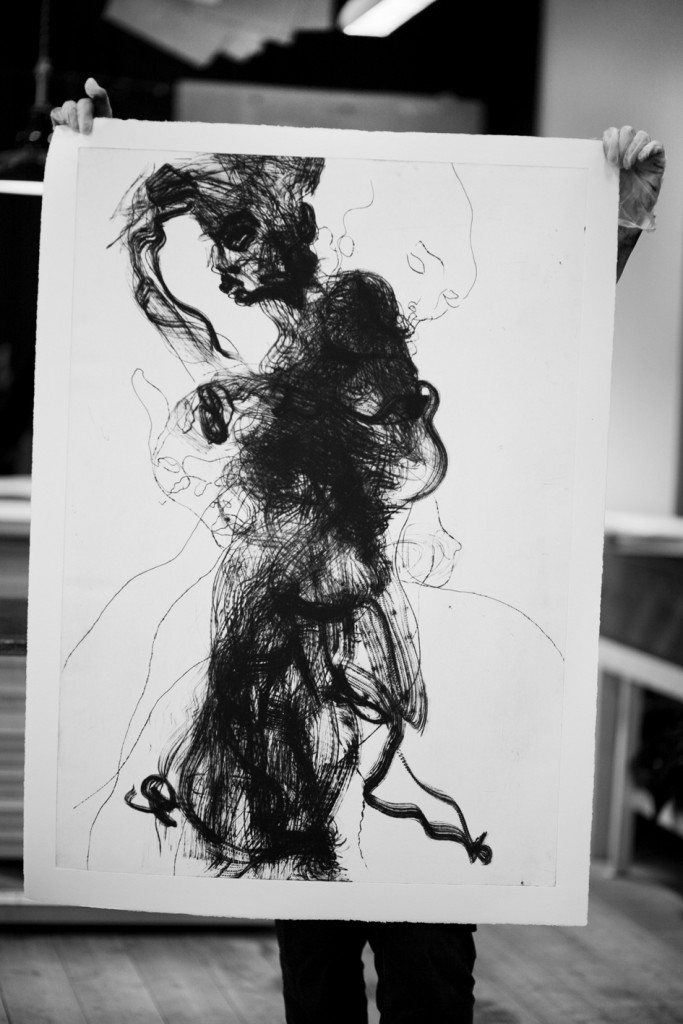 Klawierwerke.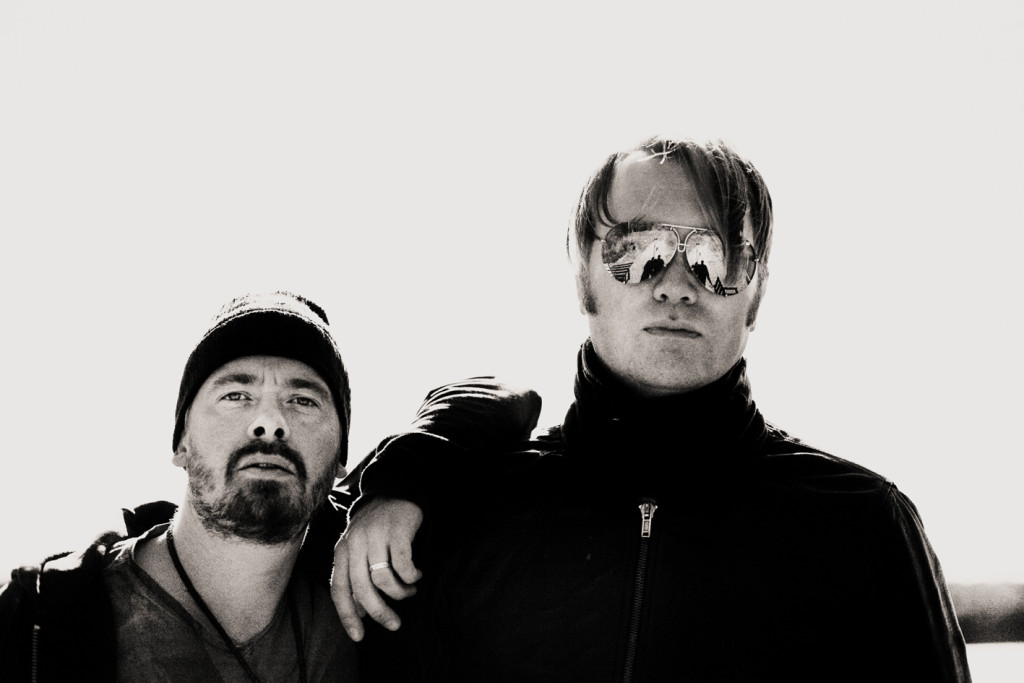 Jesper and Martin Sköld, the man behind the music.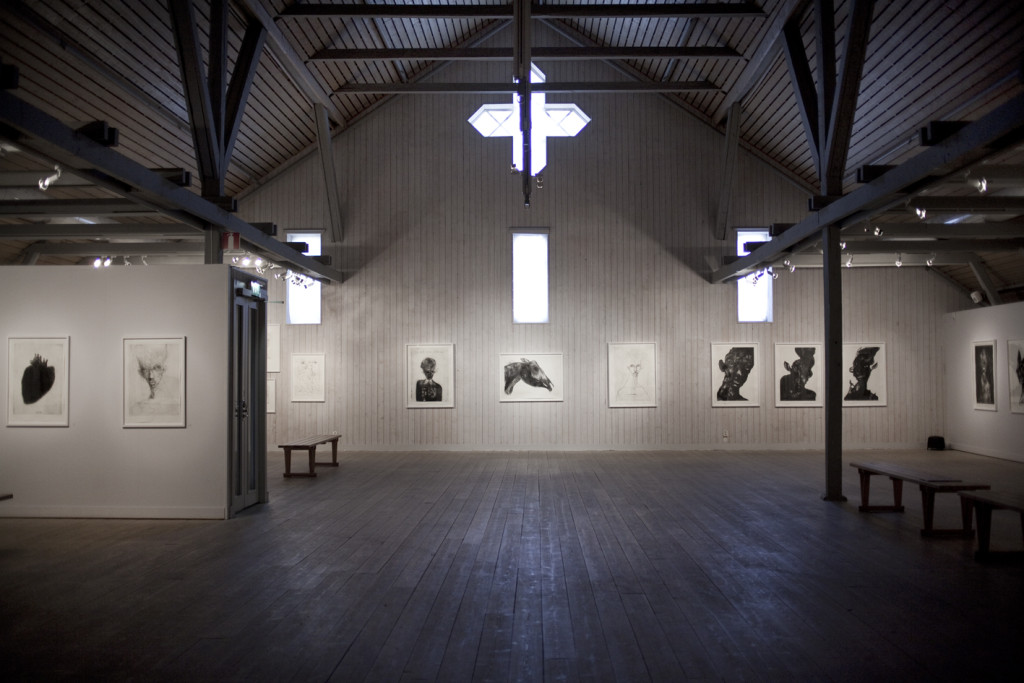 The main hall at Grafikens Hus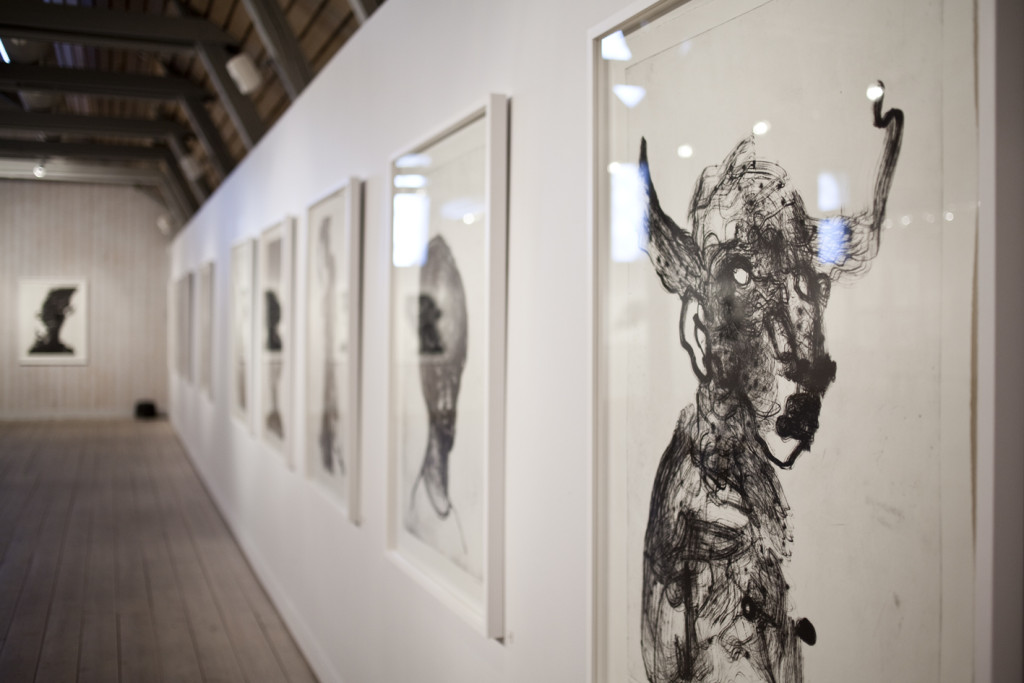 Detail with "Boss Taurus" in the foreground.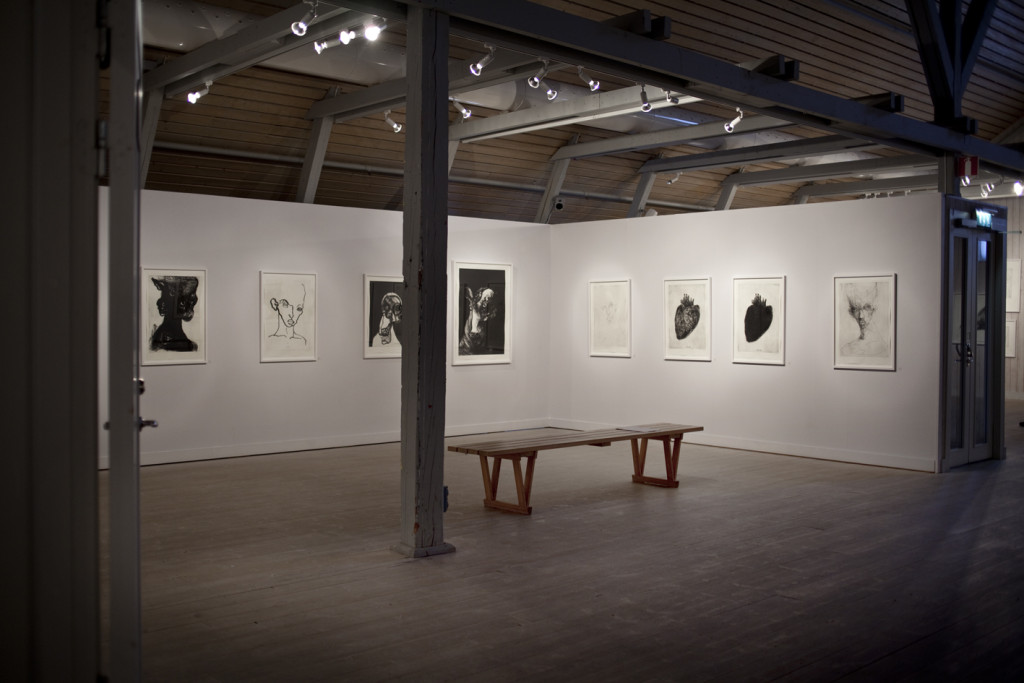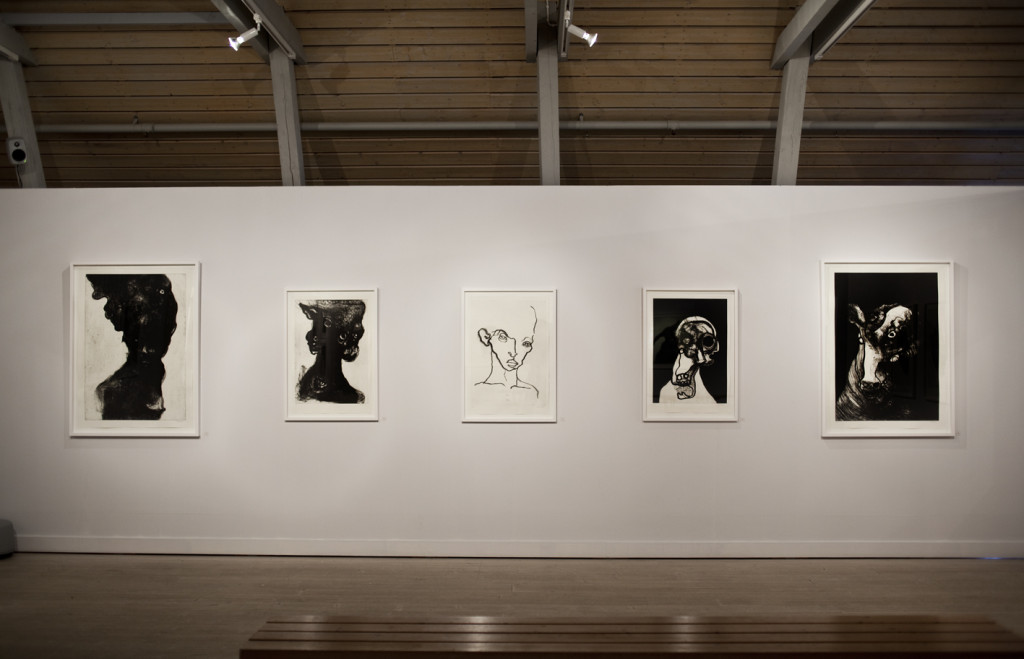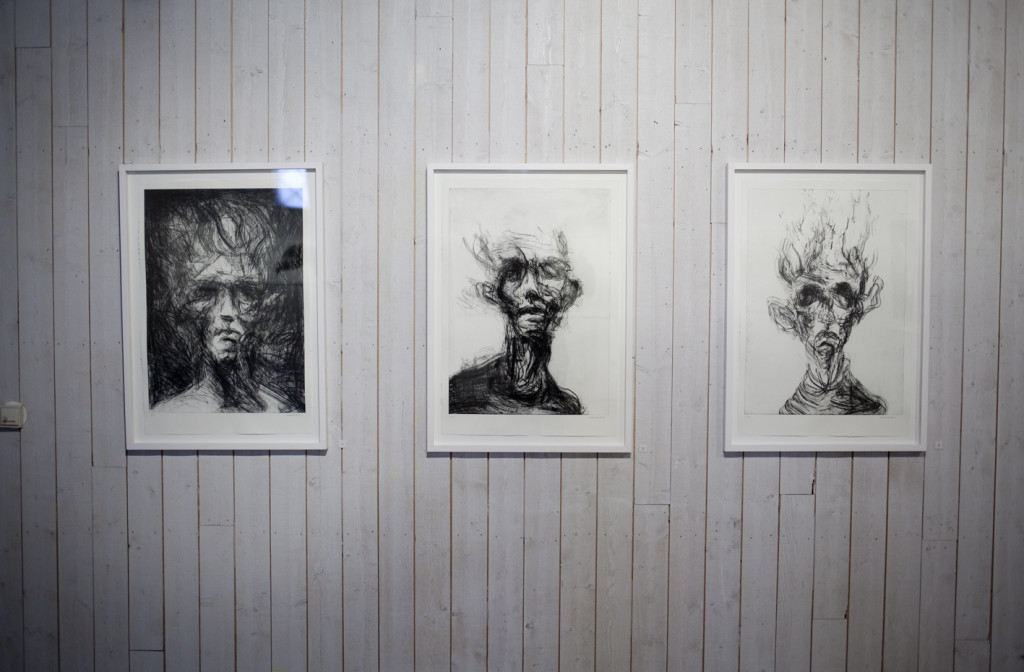 "Inträde", "Gör det igen" och "Sorti"
Detail with "Första ljuset" in the foreground.
Video III