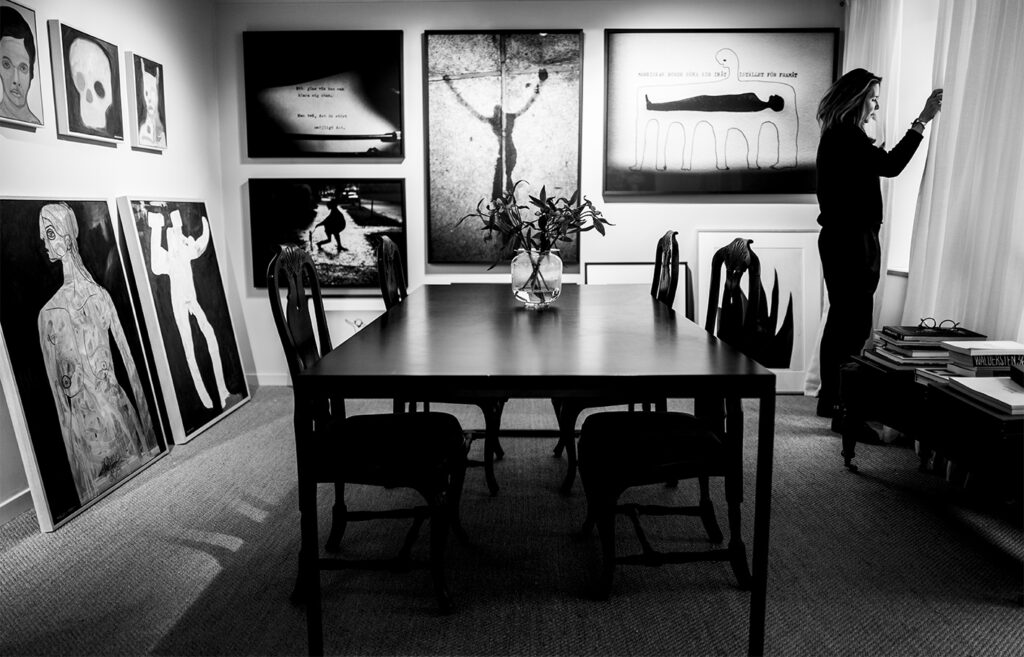 The Room is located in Stockholm's Östermalm next to the Djurgården bridge. It presents a special selection of Waldersten's œuvre. Original paintings from previous shows are exhibited in fresh contexts. Rarities never shown before are on display as well as sketches, signed books and prints in small editions, all available for purchase.
If you want to keep up with Waldersten's prolific production, buy art for the first time or extend your collection, please come and visit. Call +46 (0)708 54 31 24 or send an e-mail to info@waldersten.com
Petra Freudenthal Waldersten runs the gallery. She directs studio visits and makes sure you get the opportunity to see the pieces of your choice at close range. She coordinates and curates upcoming exhibitions as well as takes care of shipping. The Room is located at Fredrikshovsgatan 5, Stockholm.

For booking and further information please contact Petra at info@waldersten.com