The Family Tree Series/ Drypoint etching
"The Family Tree" has been with me for some time now. Like fruits too heavy for the brittle tree, the skulls hang like relatives on bare branches. Some haunted and restless. Others confident, calm and seemingly well-off. The armor we wear under the smile. Beneath the tears. The form I can't figure out. The silent stone that I return to with the one question. When? I decorate, give it new accessories, look deep into the eyeholes for a hidden light. For the journey that once took place.
The Family Tree currently consists in three different motifs/ family members, Gloria, Målbild (Life Goals) and All Nature. They are available in an edition of 20 and are delivered in a handmade box. If you order from the web and need shipping, the artwork will come in a tube.
Titles: All Natur, Gloria, Målbild
[Year 2020, drypoint etching, 49 x 37 cm, edition 20]

Price: 7 500 SEK (Tax included, no frame)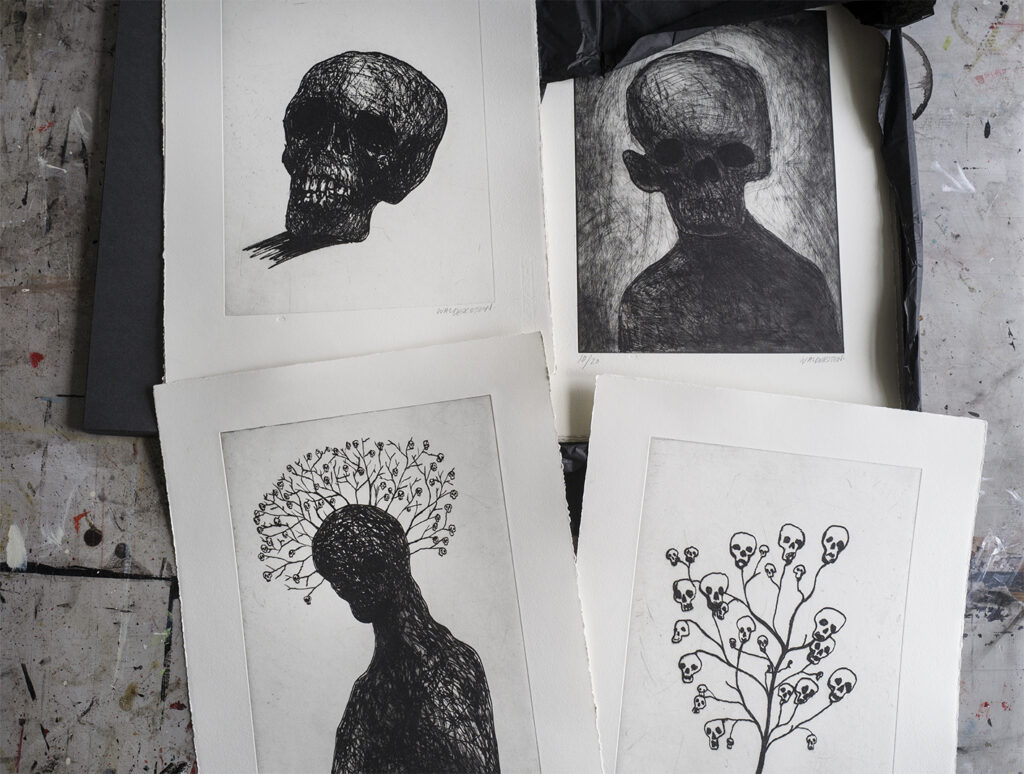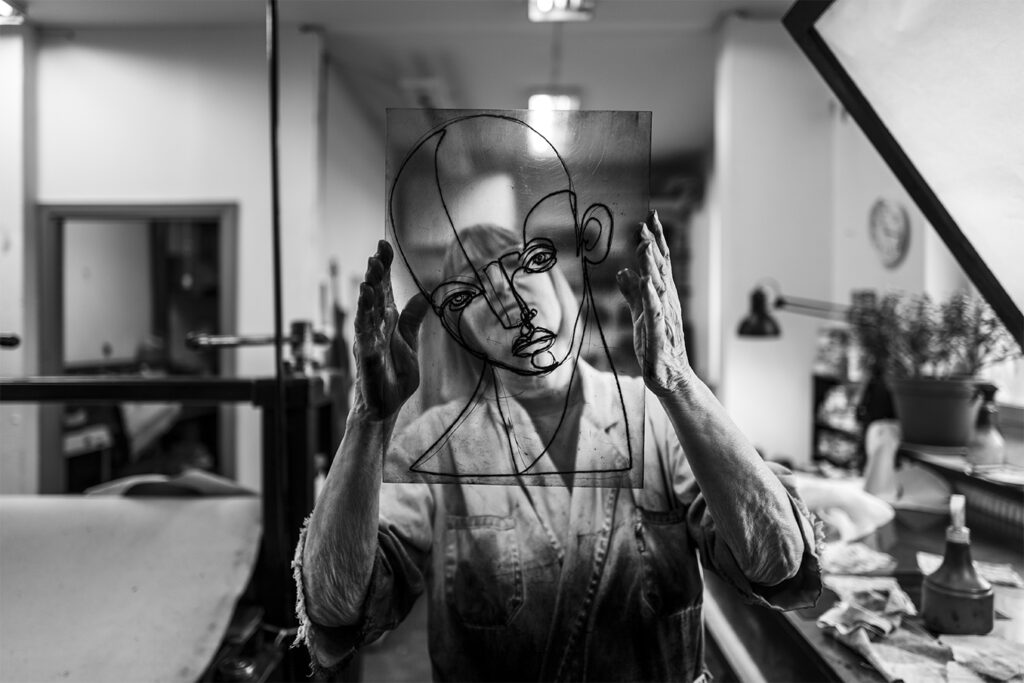 ---
THE FAMILY TREE SERIES
All available drypoint etchings right now, click on image to view. Note name when ordering.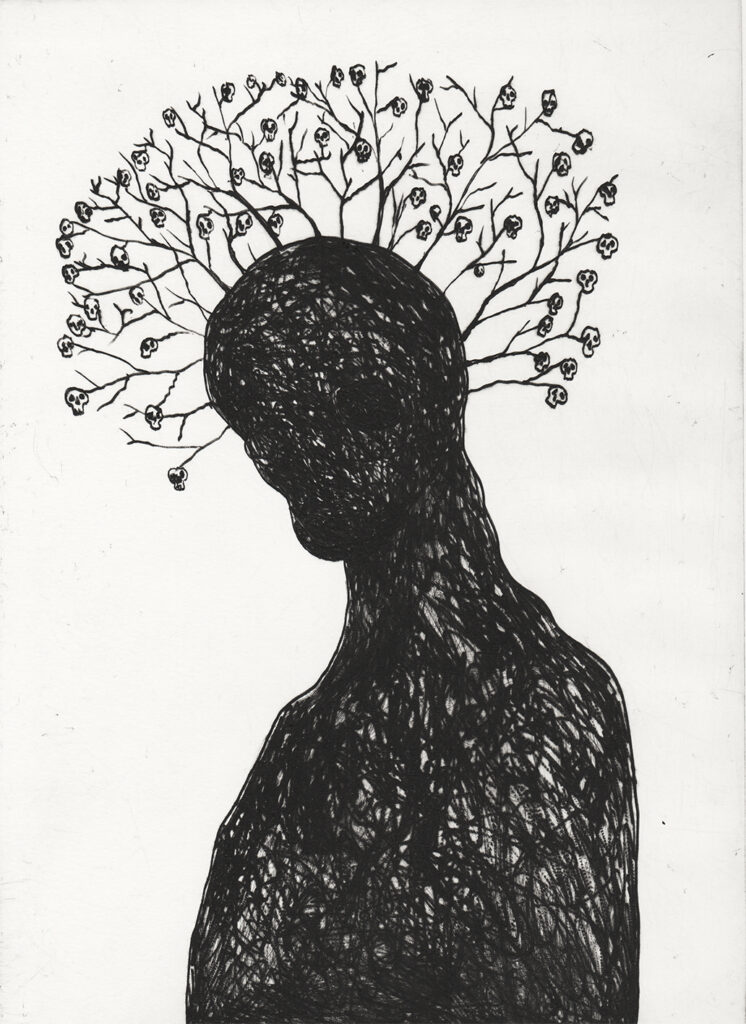 ---
Order your Family Tree drypoint etching
Here you place your order for your drypoint etching. We handle all orders and payments manually so please be patient while we process your order and get back to you.
SHIPPING
Shipping is free of charge within Sweden but the artwork will then come in a tuberoll insted of the box. You can also pick up your etching at The Room, Fredrikshovsgatan 5 in Stockholm. Email me at info@waldersten.com and we will find a time.

PAYMENT
You can choose to pay by PayPal, invoice or at The Room when you pick up your etching. Ones you placed your order we mail you an invoice that must be paid before the artwork is sent from the showroom in Stockholm.
DELIVERY
Expect 4-6 working days from the time you paid your invoice.
RETURN AND RIGHT OF WITHDRAWAL
We hope you will love your drypoint etching that you order from us but if you regret your purchase, you have 14 days to return. Contact us as soon as you can, via email or phone. The return transport is paid by you as a buyer and the artwork must be in perfect condition.